Aqua Creations is a friends & family light-making studio whose artistic approach to handmade lighting is made possible by a team of in-house artisans, working with the studio's signature materials from 1992 onwards.
We offer hand crafted lighting design and custom services. Each piece is designed and created in our studio, on a made to order basis by our team of artisans who have been working with us for 30 years. 
Custom Services
Inspired by Nature
Handmade sculptural lights inspired by organic forms found in nature.
Browse collections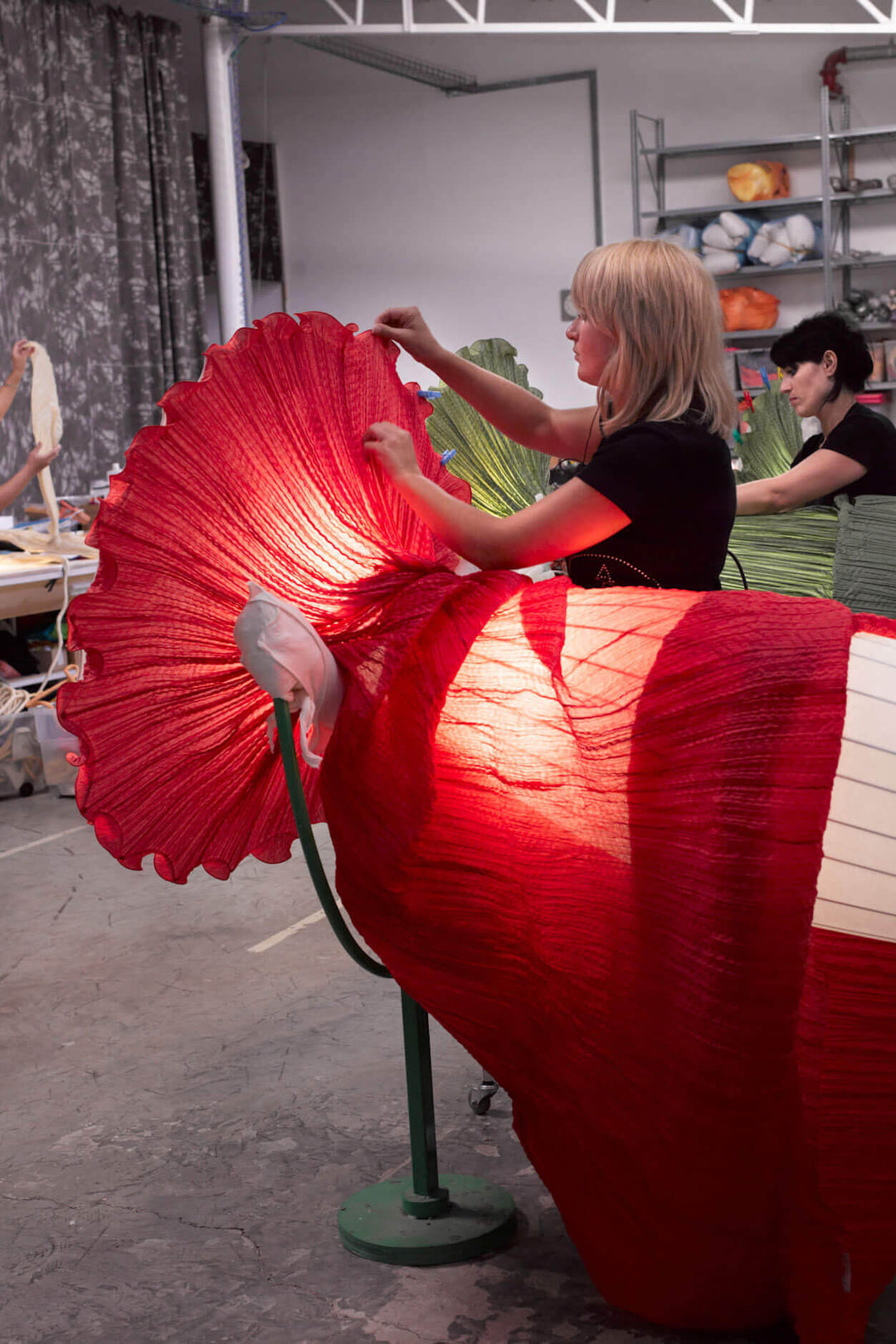 Through spellbinding designs combined with master craftsmanship and innovative technology, light fuses with function and becomes art. 
Custom Services
We can customise your lamp to your needs, or even create a tailor-made design.
Read More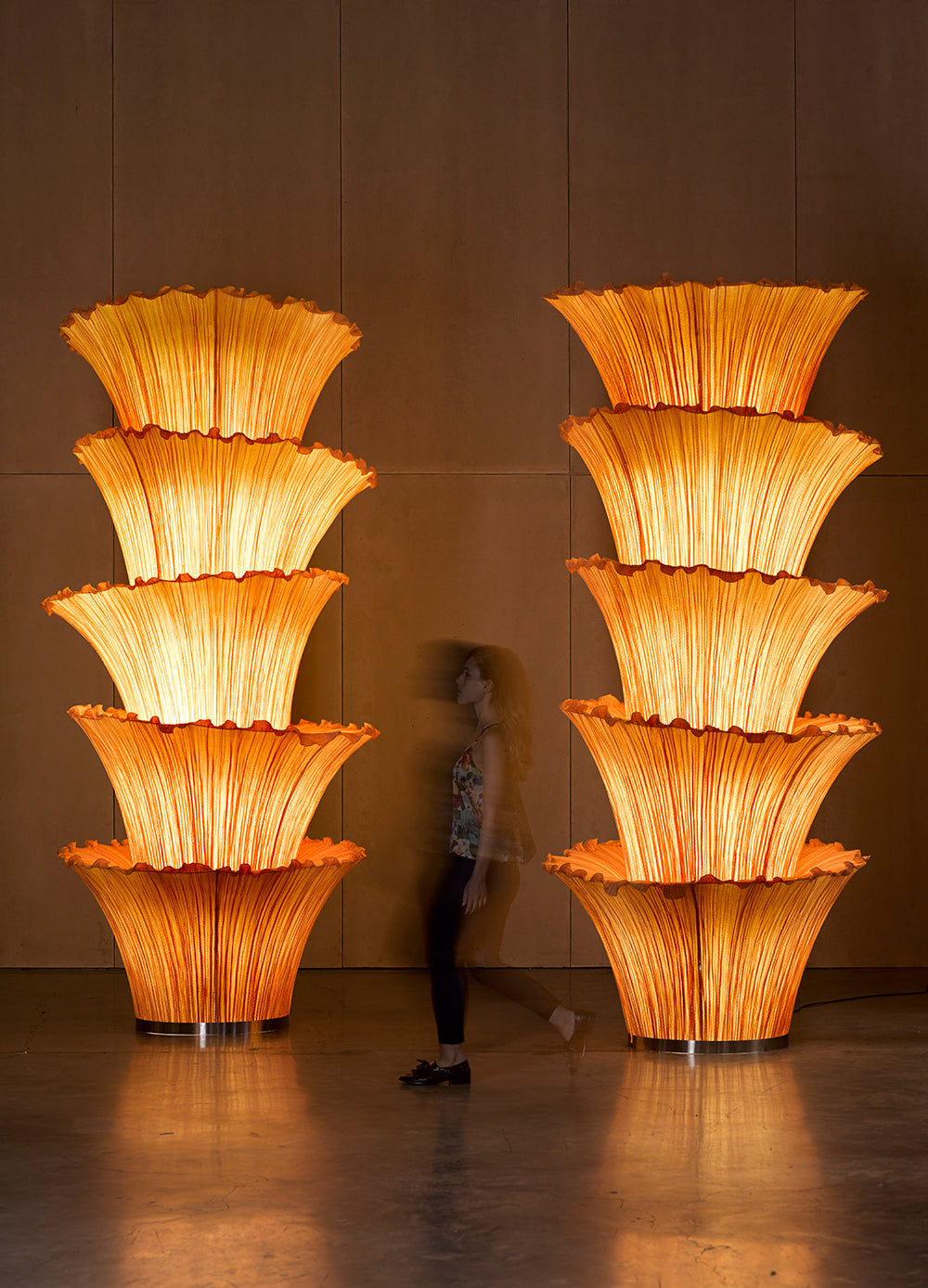 When you place an order with us, your lamp is assigned to a core team of three artisans, each of which will be in charge of one element of your piece; metal or woodwork, electricity, and shade. They will then take on your lamp as a personal project and see it through to completion.

This makes each of our lamps as unique as the people who make them. Each fold of silk and each structural sculpture are exquisitely different, creating high-end crafted lamps sculptured in bodies of light. 
Questions?
We'll be happy to help.
Please get in touch below and we will answer your querie as soon as possible.